Fusion Splicer Cleaning Services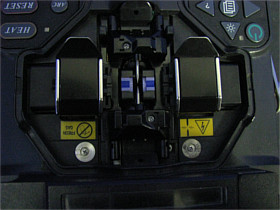 Fusion Splicer Cleaning:
Paragon has a highly-trained team of qualified engineers and technicians to provide cleaning services on Fujikura FSM-40, FSM-50 and FSM-60 splicers.
Our fusion splicer technicians have the know-how and experience to troubleshoot problems and repair splicers. In the event that a repair is needed, our splicer repair shop has the necessary components to repair and refurbish splicers, no matter where they were purchased.
Fusion Splicer Cleaning:
Free evaluation report of FSM-40, FSM-50, and FSM-60 splicers shipped into our depot center
Free Time & Material estimate reports
Full Cleaning & Calibration: Was $495 - Now $395 For a limited only! *
* Save $100 off full cleaning service with "2016 Winter Cleaning" special price!
Call 800.370.0123 Today! - Discuss your fusion splicer cleaning needs with a repair technician or simply fill out our Fusion Splicer Cleaning Form.