Asset Recovery Services & Liquidation Management
"We Listen To Your Needs. We Return Value."
Paragon is a well-organized, highly experienced group of professionals who are committed to delivering measurable results to its clients. We realize that today's organizations have challenging business and financial needs.
Many organizations do not have the resources to manage all the various activities associated with asset recovery; such as logistics, accurate inventory management, and detailed monthly audit reports.
Our Asset Recovery clients utilize us as a trusted service vendor, who readily accommodates their unique and changing asset recovery requirements.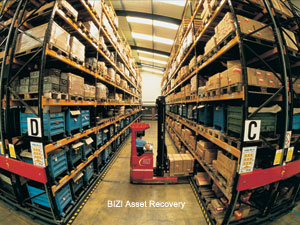 Logistics Based Asset Recovery Solutions:
Demanufacturing Capabilities
Reverse Logistics Programs
Precious Metals Recovery Processes
End-Of-Life Inventory Programs
Obsolete Asset Remarketing Programs
Transportation & Logistics Management
Analytical Lab for Material Analysis and Assay
Efficient Production Facilities
Paragon is your One-Stop, Nationwide, Asset Recovery Solutions provider for all types of excess, surplus, and pre-owned technology assets.
Contact an Asset Recovery Manager today!
Contact us directly at:
Telephone: 978-649-0722
Toll Free: 800-370-0123
Email Us: